During the lockdown months my skin has faced attack from every angle. Triggered by everything from diet to a disrupted skincare routine and too much time spent indoors, it's been through everything from oiliness to dryness, irritation and congestion. Needless to say, adjustments to my routine were required.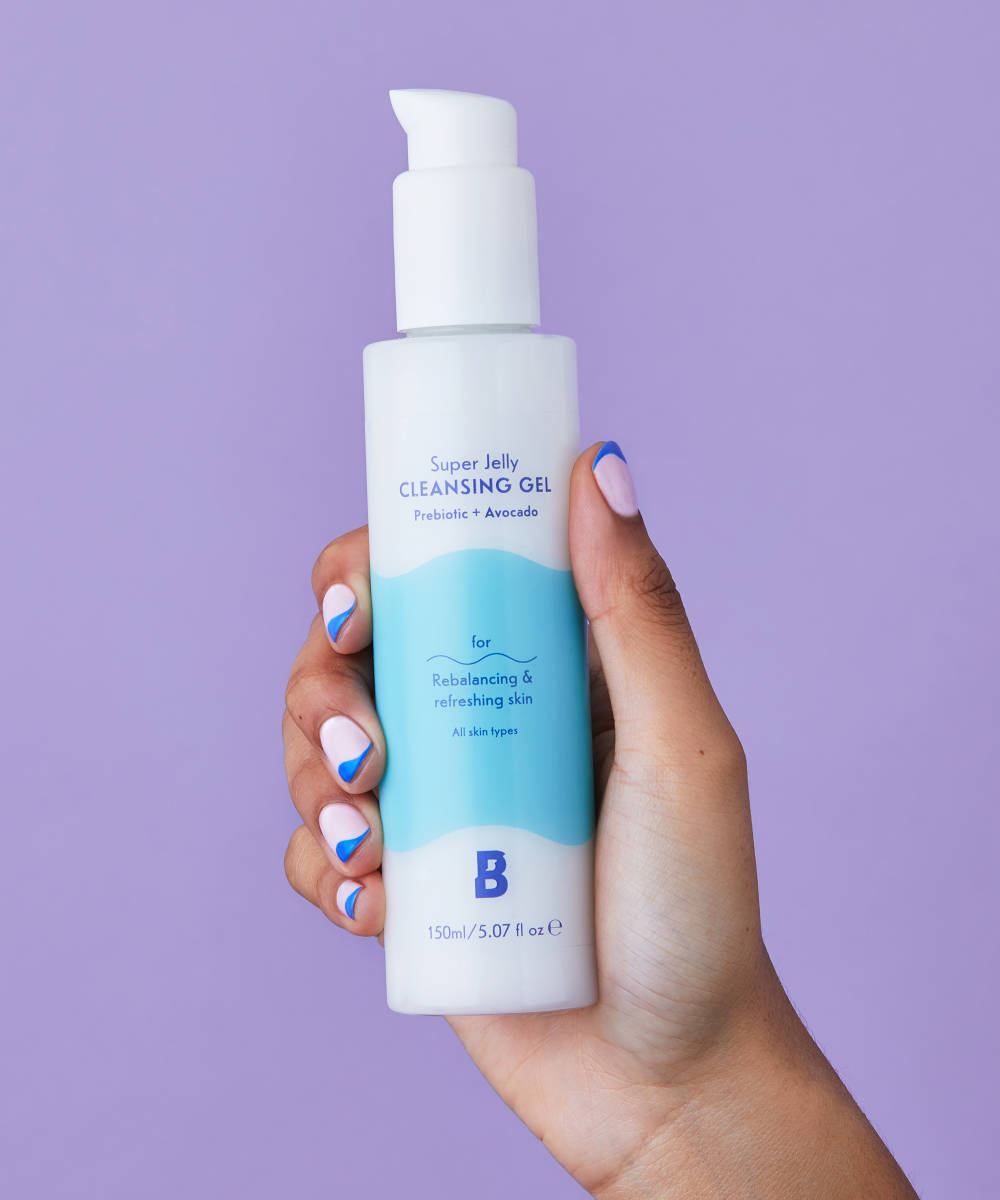 When dealing with an imbalanced complexion, swapping in products that focus on retaining moisture is important, and that doesn't just apply to moisturiser. Once I added the uber-hydrating Super Jelly Gel Cleanser into my routine, my skin soon showed the benefits. Used both morning and night (as my second cleansing step), the Super Jelly Gel Cleanser works to balance moisture levels and add hydration back into the skin. From the get-go, the formula feels gentle and nourishing – when massaged in with water it creates a non-foaming, residue-free milky texture that feels light and comfortable but still does a good job of leaving skin feeling clean. Pumping 3-4 drops onto the fingers and then working it in before applying my toner and moisturiser leaves my skin feeling smooth and well-hydrated.
The Super Jelly Cleanser is infused with avocado oil and a prebiotic formula – both ideal for sensitive skin types or skin that's imbalanced. Avocado oil is soothing, nourishing, and has antioxidant and anti-inflammatory agents that help the skin stay smooth, strong, and elastic. Similarly, prebiotics (the food that feeds probiotics) are clinically proven to help calm and soothe the skin. They're especially beneficial for dry and sensitive skin because they protect and strengthen the lipid barrier to keep moisture in and bacteria out. 
For my chaotic lockdown skin in particular, I've found this to be the perfect  addition to my routine, but it's without a doubt an all year sensation that (unlike so many cleansers) will actually treat skin with the sensitivity and hydrating qualities that it needs.
THE PREBIOTIC IN SKINCARE BY BEAUTY BAY IS A NATURAL HYDRATOR
There are lots of difference strains of prebiotic based on the food they're derived from. Skincare by BEAUTY BAY's Super Jelly Cleansing Gel features a powerful prebiotic called Alpha-Glucan Oligosaccharide (say that three times), which is known to help support the skin's natural good bacteria.
But what makes Alpha-Glucan Oligosaccharide even better is its ability to bind water and prevent the skin from losing moisture it really needs. It also has a great reputation as a non-irritating prebiotic, making is perfect for sensitive skin.